BSM and CMMI signed an MOU to launch "True North 72" aiming maritime innovation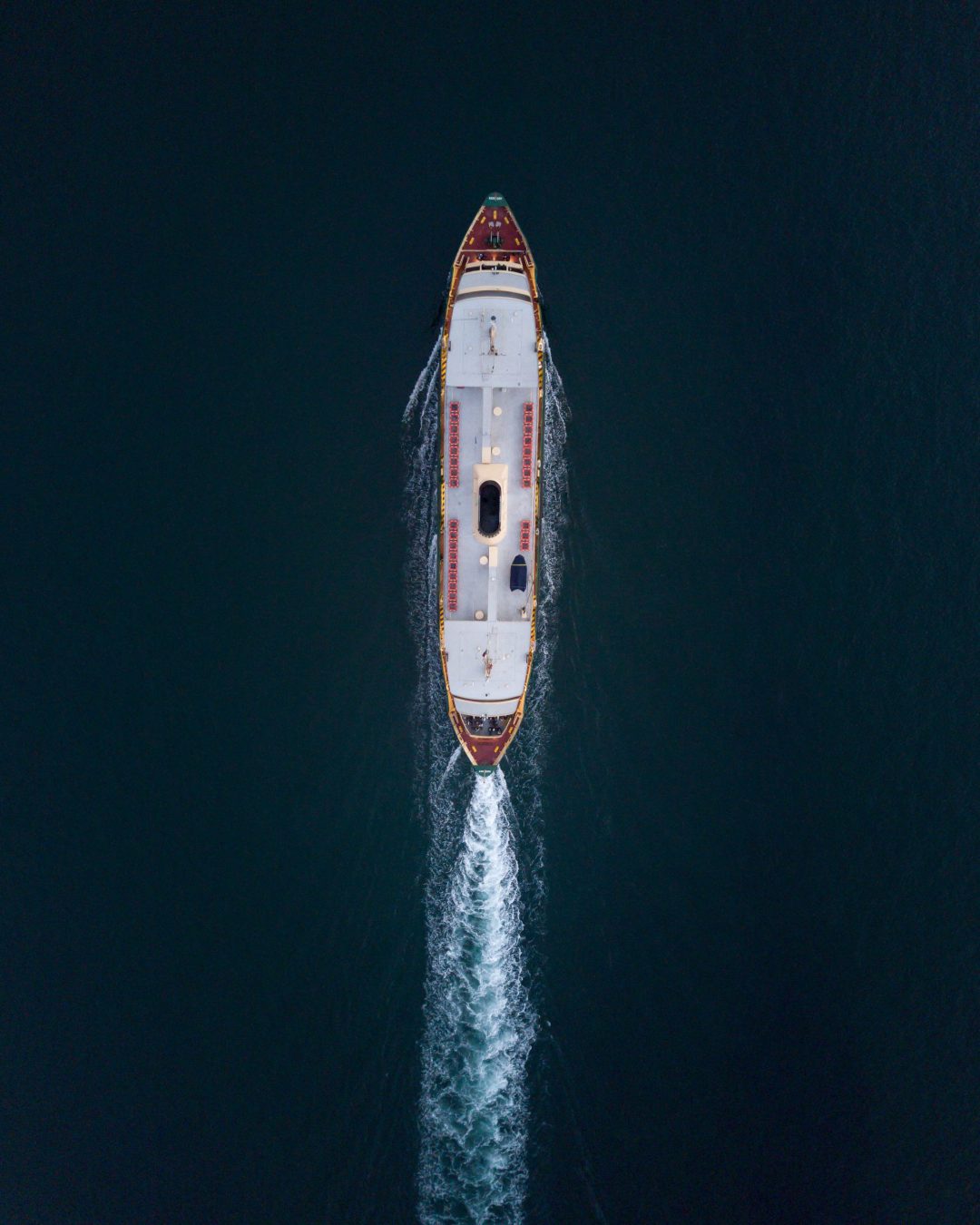 Listen to the story (FreightComms AudioPost)
International ship manager Bernhard Schulte Shipmanagement and the Cyprus Marine and Maritime Institute have signed an MoU to launch a game-changing initiative named "True North 72" aiming to encourage innovation across the maritime supply chain and logistics industries.
The maritime industry is already undergoing a massive disruption of its existing business models with longer term pressure to become even more efficient and environmentally friendly. The "True North 72" initiative aims to be a catalyst in reinventing the value chain in the digital age and delivering sustainable solutions to solve customer challenges throughout their businesses.
The collaboration between BSM and CMMI will capitalise on both partners' shipping expertise, global reach and specialist technical expertise to create an ecosystem for experimentation. The initiative will explore new ideas, testing and iterating potential solutions, all with the goal of creating entirely new markets, services or products.
As such, the joint programme will leverage the tremendous capabilities of the two organisations to research and explore the commercialisation of ideas in areas of strategic interest, unlocking value at the forefront of innovation for the wider maritime sector.
Yiannis Sykas, Director of Strategy and member of BSM's management board, said: "The industry has reached a turning point and the coming decade will be critical in defining the next generation of maritime trade and business. Through the 'True North 72' initiative and the partnership with CMMI, BSM is clearly demonstrating its commitment to nurturing creativity and innovation. This partnership embodies our company's mission statement and values enabling colleagues, clients, business partners and the communities we operate in, to apply knowledge, experience and innovation to develop solutions to important industry challenges."
Zacharias Siokouros, CEO of CMMI said: "CMMI, as a R&I Centre of Excellence for the marine and maritime sectors, aspires to become a partner of choice for all relevant blue economy research, technology development and innovation activities at local, regional, European and global level. The Institute aims at promoting excellence in research and innovation, investing in creative capital, fostering education, training and entrepreneurship, and nurturing socio-economic and cultural transformation overall. Therefore, we are very excited to participate in "True North 72" and partner wifeaturedth one of the world's leading third-party ship managers. This initiative is fully aligned with our key objective to address the needs of the maritime industry and society and develop solutions that will contribute to sustainable Blue Growth."
The initiative name "True North 72" refers to 1972, when BSM first established a presence in Cyprus, as one of the first foreign companies to register on the island. Today, the organisation employs more than 200 people in Cyprus and has been a key contributor to supporting and developing the local maritime industry.
'True North', designates the north according to the earth's axis, not the ever-changing magnetic north, symbolising the precise set of ideals and values embraced by the company.
Haifa Port Company successfully migrates Navis N4 TOS with remote assistance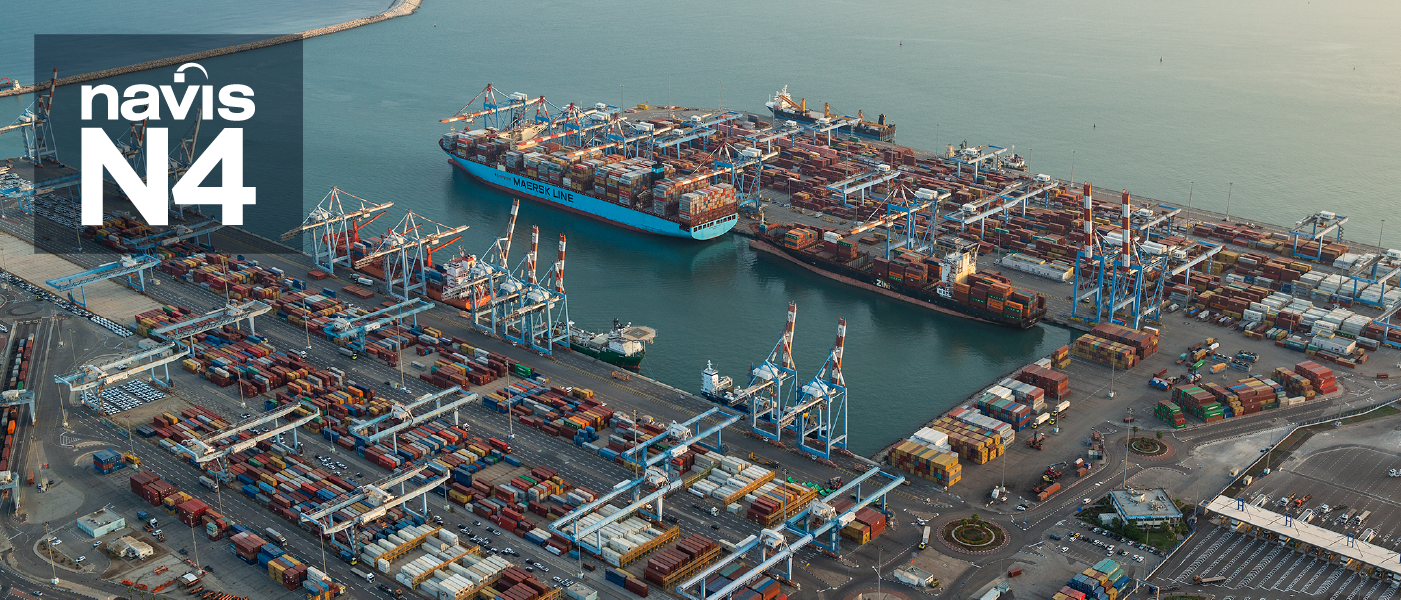 Listen to the story (FreightComms AudioPost)
Navis, a part of Cargotec Corporation, and the provider of operational technologies and services that unlock greater performance and efficiency for leading organizations throughout the global shipping industry, today announced that Haifa Port Company has successful completed their N4 migration project with remote support from Navis.
Located in northern Israel, Haifa Port Company is the largest port in the region, operating at 1.4 million TEU and handling over 25 million tons of cargo, annually. Due to future growth expectations and the demand to add new terminals to the company, Haifa Port Company initiated a project to merge facilities that historically operated as independent operations into one integrated terminal with common equipment, processes and IT management, all overseen by a single management team.
As a result of the pandemic, the Navis team could not be on-site to complete the go-live. However, with the full support and hard work of both the Navis and Haifa Port teams, they were able to overcome challenges and complete the project on schedule.
"These COVID-19 delays and restrictions will continue to dominate businesses over the next few months and beyond. We didn't want COVID-19 to hold us back from our projects and plans, especially upgrades that can help make day-to-day activities at our site more efficient," said Oded Orr, Project Manager at Haifa Port Company. "After making the shift to an N4 single-facility remotely, we have already seen great results and are now able to operate out of our new terminal successfully."
"Our job at Navis, is to work with our customers to find solutions that help them optimize their businesses to help them reach their goals," said Jacques Marchetti, General Manager, EMEA at Navis. "After working with Haifa Port Company to help them complete their N4 integration project, they are now able to address current operational challenges and have a solution in place to help their business run efficiently as they scale."
G2 Ocean to take part in USD 20 million automation project
Listen to the story (FreightComms AudioPost)
The Research Council of Norway announced that is awarding more than USD 20 million to Norwegian research project Safe Autonomous Ships (SFI Autoship). The strategic research project studies methods and technology for enabling safe and secure autonomous operations of maritime vessels.
The aim of the project is to ensure that Norwegian players take a leading role in the development of ship automation, especially within the areas of technology, business models and security.
G2 Ocean and one of its owners, Grieg Star, are two of the 22 partners involved in the project.
"This is an exciting collaboration between world-leading researchers and industry partners. Developing partnerships and supporting knowledge sharing is important to drive the maritime industry towards a digital future," says Vice President Project Cargo & Innovation Leif Arne Strømmen.
Autonomous cargo handling
The development of autonomation is gaining increasing attention in the maritime industry both nationally and internationally.
G2 Ocean's participation in the project is mainly related to autonomous cargo handling as this is expected to expand in the future.
"The largest cost to the shipowner, apart from bunkers, is the vessel's time in port. Over the years, we expect to see more ports with 24 hours working time through better automation, without increasing labour requirements but significantly improving their safety," VP Operations Phil Curran says.
The project's academic focus areas include:
Innovations in enabling technologies, such as situation awareness, artificial intelligence, digital infrastructure, simulation, and testing.
New business models and operational concepts for the use of autonomous vessels.
Guaranteeing safety and security of using autonomous ships.
Project Partners:
NTNU, SINTEF Ocean, SINTEF Digital, University of Oslo, Institute for Energy Technology, Sjøfartsdirektoratet, NCL, MacGregor, The Norwegian Coastal Administration, Port of Trondheim, Trondheim municipality, Kongsberg Gruppen, DNV GL, Gard, Torghatten, Telia, Massterly, Embron, Maritime Robotics, Idletechs, Equinor and G2 Ocean
Valenciaport receive more than 1,000 images for the exhibition-tribute in memory of the Covid-19 crisis
Listen to the story (FreightComms AudioPost)
The Port Authority of Valencia has received more than 1,000 photographs to celebrate the exhibition-tribute to society in the form of images showing the day-to-day adaptation to the health emergency caused by the Covid-19. An initiative that includes photographs sent by all kinds of people and that shows in an illustrative way how the Coronavirus pandemic is being dealt with from different points of view, with snapshots that reflect aspects such as the actions of health personnel, teleworking, confinement, adaptation to de-escalation, etc. Images that show the capacity of human beings to face a situation that has changed our routine and show the solidarity and pain caused by the pandemic.
The PAV wanted to involve the whole society to participate in this tribute and therefore has requested the collaboration of Agrupación Fotográfica Valenciana, Foro València Foto and Foto Club València to reinforce the exhibition of photographs that will be held in the Clock Building in the Port of Valencia. The photographs can be sent until July 1st to the email address contravientoymarea@valenciaport.com
To date, the Port Authority of Valencia has received more than 1,000 images that can be seen in an online exhibition on the website www.valenciaport.com. This initiative will culminate in an exhibition in the Clock Building, an emblematic place in the city of Valencia that is becoming a cultural reference point, of a selection of images that will be taken by professional photographers: José Aleixandre, José Penalba, Alba García, Antonio Alcaraz, Eva Mañez, José Poveda and Tania Castro.