CN and Unifor reach tentative agreement
CN announced today that a new tentative collective agreement has been reached between Unifor Local 100 and CN.
CN announced today that a new tentative collective agreement has been reached between Unifor Local 100 and CN. Unifor represents approximately 2,100 locomotive and freight-car mechanics, electricians and apprentices who work at CN across Canada.
"We are pleased to conclude negotiations with railroaders who are part of what makes CN successful," said JJ Ruest, president and chief executive officer of CN. "This new agreement reinforces CN's commitment to working together with our people and their representatives to address workplace issues in a mutually beneficial manner."
Negotiations began October 5, 2018 and now this tentative agreement will be presented for a ratification vote. The last collective agreement expires at the end of the month.
No details of the tentative agreement will be released publicly until the agreement is presented in a series of ratification meetings across the country.
CN is a true backbone of the economy, transporting more than C$250 billion worth of goods annually for a wide range of business sectors, ranging from resource products to manufactured products to consumer goods, across a rail network of approximately 20,00 route-miles spanning Canada and mid-America. CN – Canadian National Railway Company, along with its operating railway subsidiaries – serves the cities and ports of Vancouver, Prince Rupert, B.C., Montreal, Halifax, New Orleans, and Mobile, Ala., and the metropolitan areas of Toronto, Edmonton, Winnipeg, Calgary, Chicago, Memphis, Detroit, Duluth, Minn./Superior, Wis., and Jackson, Miss., with connections to all points in North America.
Anchorage Launch Services signs lease for new commercial dock space at Port of Kalama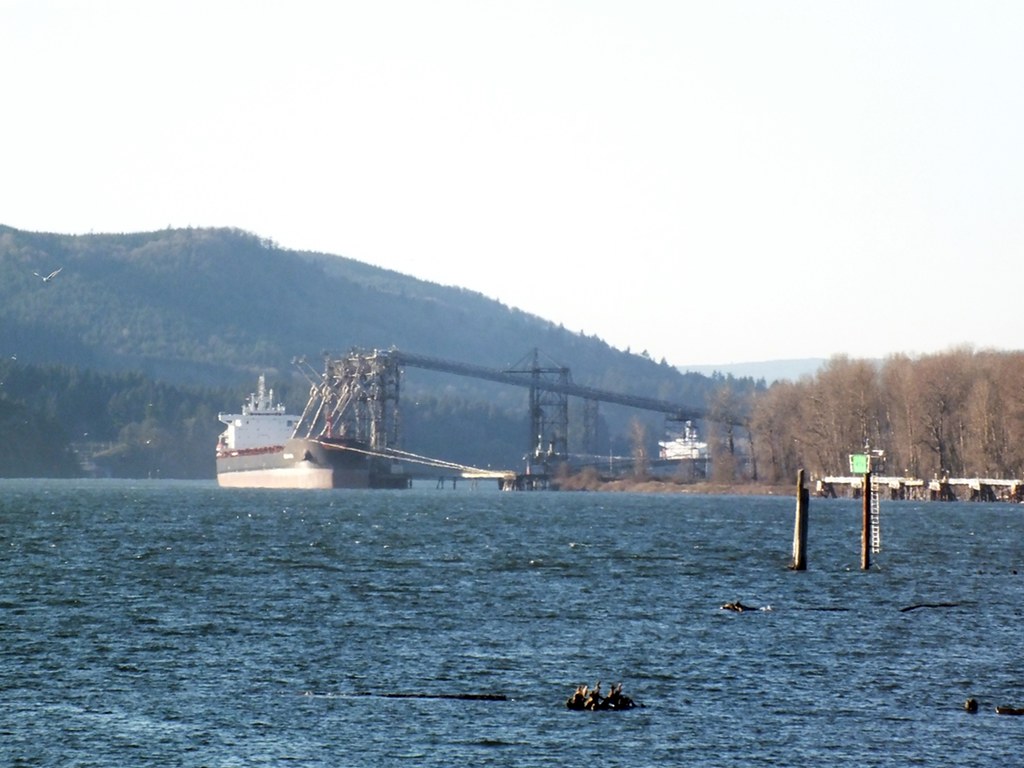 Listen to the story (FreightComms AudioPost)
Port of Kalama announced that Anchorage Launch Services has signed a contract to lease the Port's new commercial dock and operate their maritime transportation services. The new tenant will use the dock as its Anchorage Launch Services Terminal to provide light cargo and commercial passenger services to the maritime shipping industry on the Columbia River from Astoria to Portland/Vancouver—and everywhere in between. Anchorage Launch Services delivers supplies, goods and products to ships to keep their operations moving efficiently.
"There is not a facility like the Port of Kalama's commercial wharf on the entire Columbia River—this exceptional centrally-located facility includes a crane and forklift to keep us operating 24/7, 365 days a year and that enables us to serve ships more efficiently than ever," says Alex Scott, chief operating officer, Anchorage Launch Services. "This new facility and home for our operations raises the bar on what we can offer our clients—our new terminal will save untold amounts of time and dollars for the maritime industry. This could not be a better location to serve commerce on the entire river."
The Port modified and refurbished components of a barge to develop the long-planned commercial dock last year and prepare for a maritime client including furnishing and installing bulkheads, bullrails, fenders, ladders, new spud piles and a gangway landing platform.
"We are incredibly excited to have a maritime service provider like Anchorage Launch Services serving clients from our new commercial wharf," says Troy Stariha, president, Port of Kalama Board of Commissioners. "Not only will their presence here better serve our visiting commercial ships—and those at ports along the Columbia River—but the growing business will add local jobs and contribute to the local economy as operations get underway. We are delighted they have chosen the Port of Kalama to call home."
LATAM Cargo Group to double operations between Colombia and The United States and enhance operations in Peru
Latin America's leader in air cargo transportation announced a significant increase in its operations in the Colombian and Peruvian markets.
Latin America's leader in air cargo transportation announced a significant increase in its operations in the Colombian and Peruvian markets.
The expansion out of Colombia is expected to consolidate LATAM Cargo as a one of the main players in the region's largest export market. Meanwhile the additional services into Bogota and Lima will boost the Company's position in two strategic import markets.
LATAM Cargo Colombia plans to add 12 frequencies between Bogota and Miami and, as a consequence, the Company is expected to double its operations between Colombia and the Unites States. Import operations into Colombia will also expand as the Company will increase its freighter operations between Miami and Bogota to eight flights per week. The expansion in Colombia will take place gradually between September and December.
LATAM Cargo will also expand its operations into Peru significantly. In September, the Company will initiate freighter service from Miami to Lima with two flights per week. Additionally, in December LATAM Airlines Peru will upgrade its passenger service from Madrid to Lima from Boeing 767 to Boeing 787-9 aircraft, tripling its cargo capacity.
The growth of freighter operations will be possible thanks to the addition of two Boeing 767-300BCF, bringing LATAM Cargo Group's fleet to 11 aircraft. While the first one joined LATAM Cargo Colombia's fleet in July of this year, the second one is expected to start operations in December 2019.
"The expansion into Colombia and Peru is fully aligned with LATAM Cargo Group's long-term network strategy. The new services to Bogota and Lima, and the expansion out of Colombia, will enable us to consolidate our network as the most comprehensive into South America. Combined with LATAM Group's passenger network we plan to continue to provide our customers with more and better options to, from and within Latin America", said Andres Bianchi, LATAM Cargo's CEO.