FourKites releases integrated dynamic yard offering
Listen to the story (FreightComms AudioPost)
FourKites®, the #1 real-time supply chain visibility platform, today introduced Dynamic YardSM, creating a new category of software that gives enterprises the ability to proactively manage all of their facilities based on real-time in-transit and in-yard freight data and analytics.
By connecting traditional, siloed yard management software with FourKites' real-time supply chain data and predictive ETAs, enterprises can significantly reduce detention and demurrage costs, and optimize operations throughout their facilities company-wide.
FourKites' breakthrough yard management solution, Dynamic Yard, is the result of the integration of yard, dock and gate control products acquired from TrackX, with the industry's largest and most trusted supply chain visibility platform.
By infusing yard management software with in-transit predictive visibility and analytics, every aspect of yard operations can now be managed proactively – from appointment and dock scheduling to gate operations and spotter tasking. Armed with the ability to anticipate bottlenecks based on predictive ETAs, facility managers can accelerate gate-in and gate-out processes, shorten on-site time for drivers and optimize inventory across multiple sites, thereby reducing dwell times and increasing operating margins.
In a recent report, Gartner highlighted the need for greater visibility and automation in yard operations: "Often, the yard operations operate in a very manual and non-technology-driven way. The need for more automation and digitization caused by the recent disruptions and concerns around social distancing has created more visibility of the gaps that exist in many yard operations."
Dynamic Yard builds on the success of the TrackX YMS, which has already driven success in deployments with a number of FourKites' Global 1000 shippers, including Tyson Foods, DHL and GE Appliances.
"FourKites' Dynamic Yard could become a game-changing solution for us," said Belinda Biddle, Customer Experience Manager, Transportation, at GE Appliances. "Our existing YMS is limited when it comes to understanding the real-time status of our freight. FourKites took the opportunity to work with us to understand our need to optimize operations based on tracking and predictive ETA data.   Dynamic Yard and its integration with FourKites' visibility platform could be a real breakthrough that enables cost savings and significant gains in efficiency."
Major product features and capabilities of FourKites' Dynamic Yard include:
Seamless integration of real-time tracking data from FourKites' platform to ensure real-time synchronization with in-transit trucks
Hardware-agnostic, with the ability to integrate with a large variety of systems, including ERP/TMS, WMS, ELD, GPS and telematics
Highly scalable to support a wide range of facilities, from the smallest up to multiple enterprise locations
Multi-site visibility via a single, centralized control panel
Deep integration with FourKites' carrier products to ensure continuous communication and optimization with carrier partners
"We are thrilled to be able to offer Dynamic Yard to facility managers across the globe," said FourKites Chief Product Officer Priya Rajagopalan. "It is FourKites' mission to shed light where the supply chain has historically been forced to do business in the dark. The latest testament to the power of our customer-driven innovation, Dynamic Yard extends the power of real-time freight visibility into new territory for the first time."
Oracle inventory optimization enables retailers to navigate uncharted demand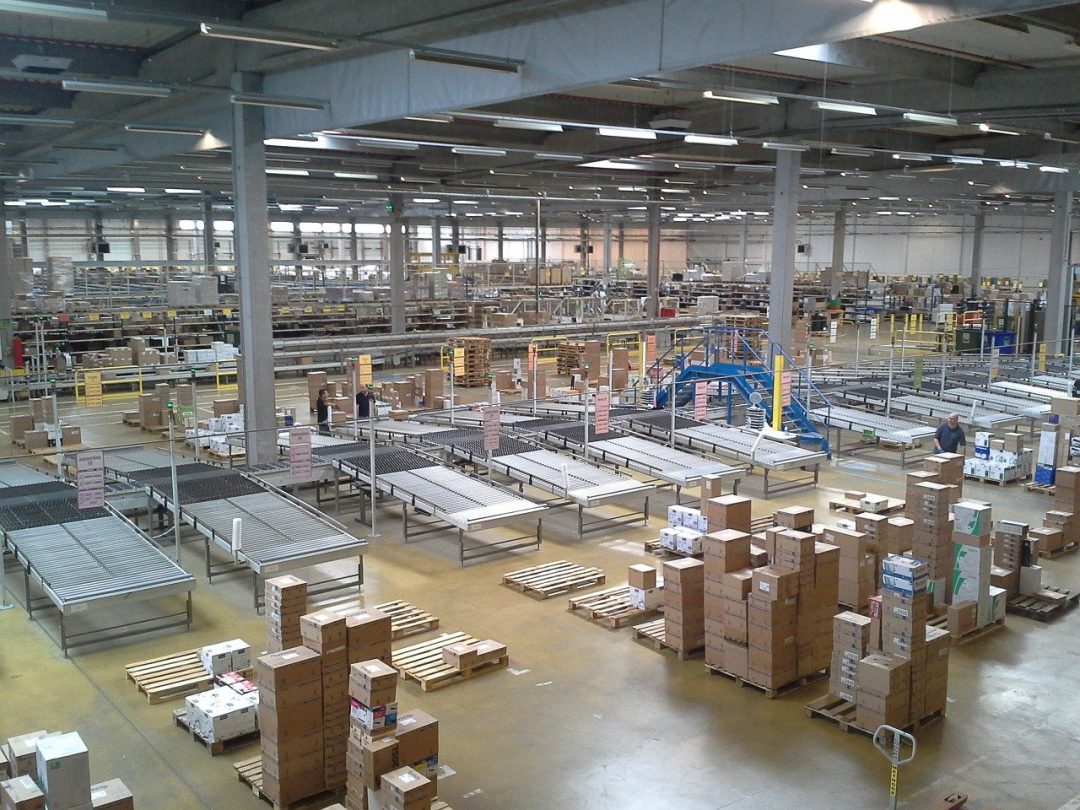 Listen to the story (FreightComms AudioPost)
The global health crisis has created an inventory emergency for many retailers. Today's unpredictable and volatile customer buying habits are limiting the effectiveness of using historical data to predict purchasing behavior and plan product inventory accordingly.
Powered by machine learning, the new Oracle Retail Inventory Optimization Cloud Service can sit between a retailer's forecasting and supply chain systems to help highlight the next best actions they can take to optimize inventory. This helps retailers get to answers on inventory placement and volume faster so they can better serve customers while maintaining a healthy cash position.
"Retailers are struggling to adjust decades of well-defined inventory and traditional supply chain management processes that have been thrown a curveball by COVID-19," said Jeff Warren, Oracle Retail vice president of strategy and solution management.
"With the ability to be deployed in just weeks, Oracle Retail Inventory Optimization Cloud Service does the heavy lifting and modeling to rebalance and optimize inventory so retailers can invest in the right products and automatically adapt to new consumer patterns as they occur."
In today's climate, the ability to respond to changing customer demands as quickly as possible is critical. Oracle Retail Inventory Optimization Cloud Service comes with pre-built machine learning models that more accurately predict overall inventory levels; recommend inventory re-distribution; balance supply and demand to free up money tied up in excess inventory; and more.
The cloud service easily integrates with existing forecasting and supply chain solutions and can be deployed quickly to reduce the burden on a retailer's IT and development teams.
Making Inventory Work
Consumer habits in recent months have been anything but typical as shortages spurred the need for people to try new brands or stores, and the desire to go out less has led to fewer shopping trips, but often larger overall grocery purchases. As a result, inventory moves out of the stores faster, creating a strain on both the supply chain and its financial model, leading to a gross margin problem.
For example, an average grocery retailer, with 30,000 SKUs and at least 1,000 stores, will have millions of SKU-store combinations. Determining the optimal replenishment plan when things are changing so rapidly is almost impossible without the help of purpose-built, machine learning models.
With Oracle Retail Inventory Optimization Cloud Service retailers can simulate and forecast optimal inventory positions and parameters to eliminate trial-and-error. As a result, supply chain executives and chief financial officers can come together to navigate tricky terrain, manage cash flow, and determine the impact of inventory on the balance sheet. The autonomous solution self-learns and automatically tunes to optimize working capital and deliver fast value by:
Performing continuous optimization of replenishment parameters;
Informing replenishment strategies with service-to-inventory trade-offs;
Translating objectives into machine learning-driven replenishment policies down to the item-location;
Recommending inventory re-distribution to serve customers and avoid markdowns;
Enriching the inventory movement processes with time-phased inventory projections;
Helping increase employee productivity to maximize a constrained workforce; and
Interacting with Oracle Retail Offer Optimization to drive better outcomes through simultaneous manipulation of supply and demand.
Grupo Gondi chooses Transplace transportation management services in Mexico for multimodal and supply chain capacity optimization
Listen to the story (FreightComms AudioPost)
Transplace, the premier provider of logistics technology and services,  announced a new contract with Grupo Gondi, a leading paper packaging company in Mexico, for comprehensive transportation management services.
The industry-leading Transplace Transportation Management System will provide real-time visibility and vital transportation network data to support Grupo Gondi with faster, fact-based decision-making. Working with Transplace, the packaging manufacturer will benefit from cross-border and intra-Mexico capacity solutions to increase supply chain efficiencies and cost savings.
"The state-of-the-art Transplace technology meets all of our needs, while allowing easy integration with SAP and AMCS systems," said Javier Gomez Contreras, Logistics Director at Grupo Gondi. "We have 14 locations in Mexico and working with Transplace experts allows us to access packaging industry best practices, along with a deep knowledge of the logistics intricacies of our regions. They will train our teams to use the TMS, automate our current manual processes, and help us better manage our transportation costs."
Transplace's team will first implement the TMS in Grupo Gondi's Monterrey, Mexico location, and then expand to other facilities ensuring a smooth transition across the packaging manufacturer's transportation network. With upgrades such as track-and-trace of inbound and outbound shipments across Mexico, performance metrics, and routing guides, Grupo Gondi will gain visibility of over-the-road, box car, and intermodal services to flex capacity and accommodate dynamic transportation needs for their raw material and finished product moves.
"Grupo Gondi selected a true supply chain partner – not a vendor simply for technology innovations, but a company able to walk hand-in-hand with their teams as they modernize their transportation network," said Frank McGuigan, chief executive officer of Transplace. "We look forward to supporting their network with inbound, outbound, and multimode capacities to optimize their logistics strategies. Working together, we'll improve Grupo Gondi's transportation planning, delivery, and tender acceptance levels, which will also reduce their carbon emissions and support their sustainability goals."
Artificial Intelligence: DHL algorithm makes e-fulfillment more effective
Listen to the story (FreightComms AudioPost)
The COVID crisis has resulted in steadily growing online sales. Especially online orders of everyday staples, such as food, medicines and other drugstore products, are higher today than before the pandemic.
The trend poses challenges for retailers worldwide. In many cases, orders have increased, but the size of shipments is smaller. New and more diversified product ranges means more stock keeping units for online retailers. Moreover, end customers expect fast, sometimes even same-day delivery with high transparency and traceability.
To meet these challenging e-commerce needs, DHL Supply Chain – market leader in contract logistics and part of Deutsche Post DHL Group – is increasingly relying on intelligent, IT-based forecasting and analysis tools to optimize warehousing and processing of online orders for major e-sellers.
"The COVID crisis has shown us that unforeseen volume fluctuations for individual products can put enormous stress on supply chains. Lack of clarity regarding stock levels and incorrect data on availability can lead to bottlenecks for individual products and then delays in delivering to end customers," explains Markus Voss, CIO & COO at DHL Supply Chain.
"We are working with our customers – large online stores and retail companies – on more stress-resilient, reliable algorithms and tools to better anticipate demand fluctuations, optimize the allocation of manpower and thereby accelerate the throughput of goods and order cycles."
"Our IDEA analysis tool is one of our many answers to these e-commerce challenges," says Dietmar Steins, EVP Solutions Design at DHL Supply Chain. "With its algorithm, this 'artificial intelligence' solution helps optimize picking routes within the warehouse. Orders are also clustered logically, which helps optimize picking by our colleagues in the warehouses. The integrated, intelligent task planning can also optimize workload distribution for warehouse staff and help prioritize more time-critical shipments. Moreover, IDEA reduces error rates as well as the time required for employee training."
Overall, the IDEA algorithm can significantly improve order-picking processes in DHL-operated warehouses. The costs involved are comparatively low since the software, developed by DHL, is compatible with most traditional warehouse management systems and can be integrated easily into existing IT infrastructure. In its first commercial deployments, the solution has reduced distance traveled by warehouse employees by up to 50% and increased productivity of individual DHL locations by up to 30%.
DHL Supply Chain developed and designed the IDEA software solution specifically for use in e-fulfillment warehouses. The contract logistic specialist employs a dedicated team of some 350 developers, engineers and solutions designers to develop and optimize warehouse logistics processes on behalf of its clients.